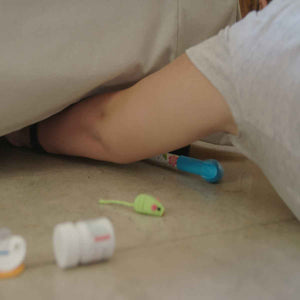 Sick Of Straining Your Back And Knees?
Getting down on the floor with a broom stick to blindly swat at toys, sippy cups, pacifiers, bottles, game pieces, socks, pens, crayons, change and  loose grapes is not only very annoying, it can be hard for people with a bad back or knees.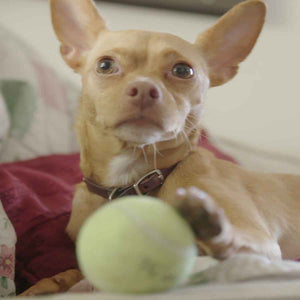 Tired Of Reverse Fetch?
Thats when your dog purposely knocks something under the couch for YOU to retrieve for THEM all while barking and scratching up your floors.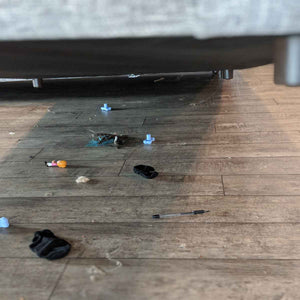 Disgusted with dirt and dust accumulating under furniture?
You don't know what could be hiding under there!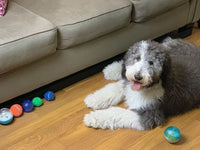 Gap Bumper Is A Simple Inexpensive Solution To Keep Things From Rolling Under The Couch!
Gap Bumper is an easy to use furniture accessory that creates a barrier between the floor and furniture where there is just enough room for everyday items to get lost underneath but not enough room to easily or comfortably retrieve them.
Learn More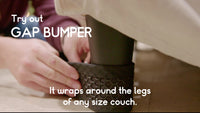 Easy As 1..2..3!
1.  Wrap one end of the Gap Bumper around a furniture leg and hook it into place.
2.  Unroll until the area you want to block is covered
3. Wrap the other end around the other furniture leg, pull tight and hook into place. Easily connect multiple Gap Bumpers to protect a longer space!
BUY NOW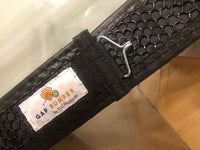 Key Features
* 10 feet long by 2.5 inches tall - conveniently rolls up to 4.5 inches for moving and storage
* Quick & Easy – No tools required
* Wraps around any size or shape furniture legs 
* Strong body to stop anything thrown at it
* Sleek black durable cover blends in under furniture and is easily cleaned with a vacuum or damp cloth
BUY NOW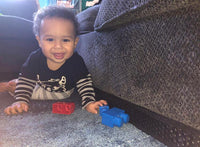 Our patent-pending product is produced with the finest materials and features:
* A strong hook fastened at the ends of the Gap Bumper allowing it to wrap around any size or shape furniture leg with a secure grip.
* A black & durable cover which blends in to the shadows underneath your furniture and is easily cleaned with a vacuum attachment and a damp washcloth
* easily connect multiple Gap Bumpers to accommodate various length couches. 
Technical Specifications:
10 Feet Long - but can be rolled up to accommodate smaller pieces.
2.5 Inches Tall -  most industry standard couches are 3 inches tall. 
1.2 Pounds - rolls up to 4 inches to easily move or store.
30 Day Warranty - if you aren't happy, send it back within 30 days, no questions asked!
Buy Now